Meet Samantha Dong
Our Bee & Kin Women Series is a group of female dreamers and doers paving the way and pursuing their passions. Meet Samantha Dong...the founder and CEO of the brand, Ally Shoes. Ally is an innovative, fashion brand designed for women by women. Ally is renowned for designing pain-free heels for power women. Samantha is passionate about empowering women through fashion and making luxury footwear more accessible for women on the move. ally.nyc
Tell us a little bit about yourself what you do.
My name is Sam Dong, and I'm the founder of Ally Shoes. We make pain-free dress shoes with patent-pending comfort tech and inclusive sizes. I was born and raised in Shanghai and came to the US as a freshman at Cornell. After graduation, I started my career as a management consultant in New York, then moved to SF to join an early stage startup called OrderAhead (acquired by Square). I went on to get my MBA at Stanford, and that's when I started working on Ally Shoes.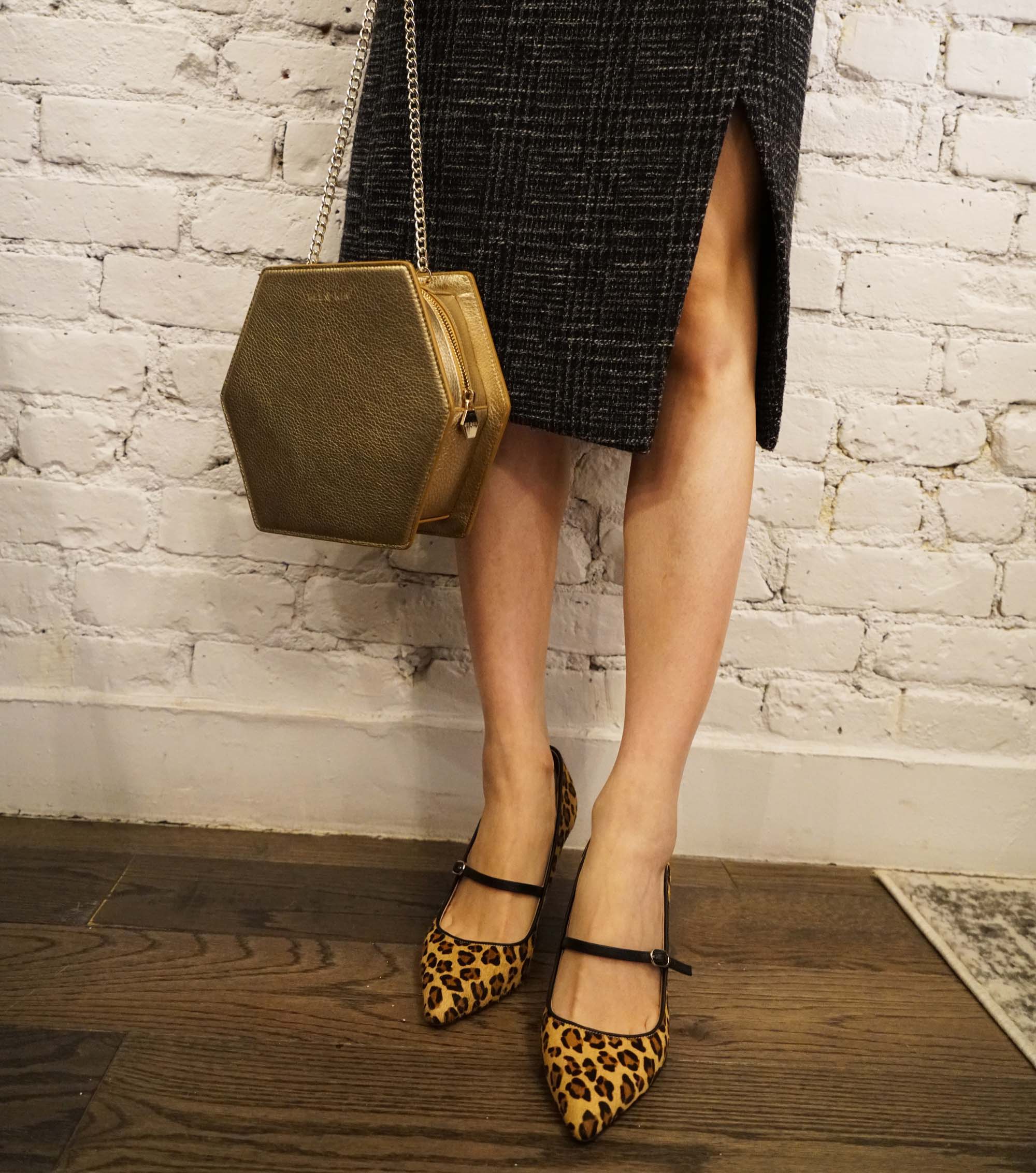 How have you been pivoting during the pandemic (personally or business wise)?
When COVID-19 hit, It sent a huge shockwave to business. However, we quickly pivoted and launched a new "at-home trial box" program that allows customers to try different sizes before buying, aiming to re-create our fitting room experience in the comfort of their homes. In addition, we are adapting our product line by launching high quality footwear more suitable for walking outside, including block heels and flats with proper arch support.
In recent months, with no more commute time and hence no more boundaries between life & work,I tried to build in more small rituals like morning meditation to help build in some "me time", and clear my mind every day.
Do you have any tips for staying creative/inspired while working from home?
I try to have some changes of scenery by changing up my work station once in a while. It also helps to move in the middle of the day to stretch or take a short walk.
What does your WFH outfit look like?
Like many people, I've been wearing comfy workout clothes to work at home, but I do put on a suit jacket and slip on my ALLY pumps whenever I have an important conference call. That's my secret weapon to feel more confident and put together.