Meet Jovana Mullins
Our Bee & Kin Women Series is a group of female dreamers and doers paving the way and pursuing their passions. Meet Jovana Mullins...the Co-founder and CCO of the brand, Alivia. Alivia is a social impact womenswear brand that makes radiant clothing inspired by the artistic expressions of people with developmental disabilities.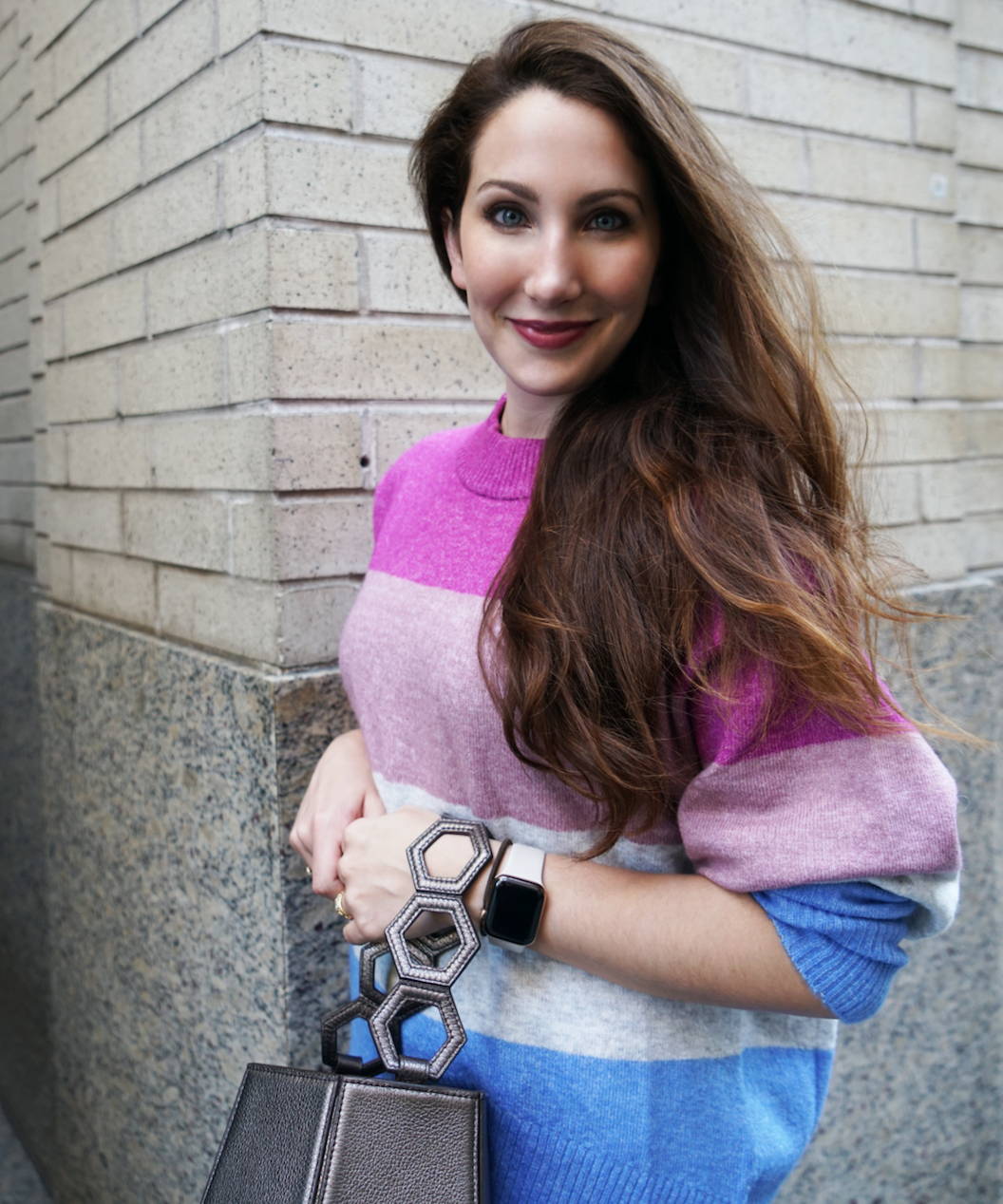 Tell us a little bit about yourself what you do.
I am the Cofounder and CCO of Alivia, a social impact womenswear brand that makes radiant clothing inspired by the artistic expressions of people with developmental disabilities. Alivia gives purpose and voice to the previously unheard, showcasing the many talents of people with disabilities — and pushing the fashion industry further towards inclusivity.
For the past decade I have been a print and embroidery designer for brands such as Matthew Williamson in London, Sam Edelman, and Coach, prior to launching Alivia. My true passion is advocating and working with individuals who have disabilities—using art as a vehicle for empowerment.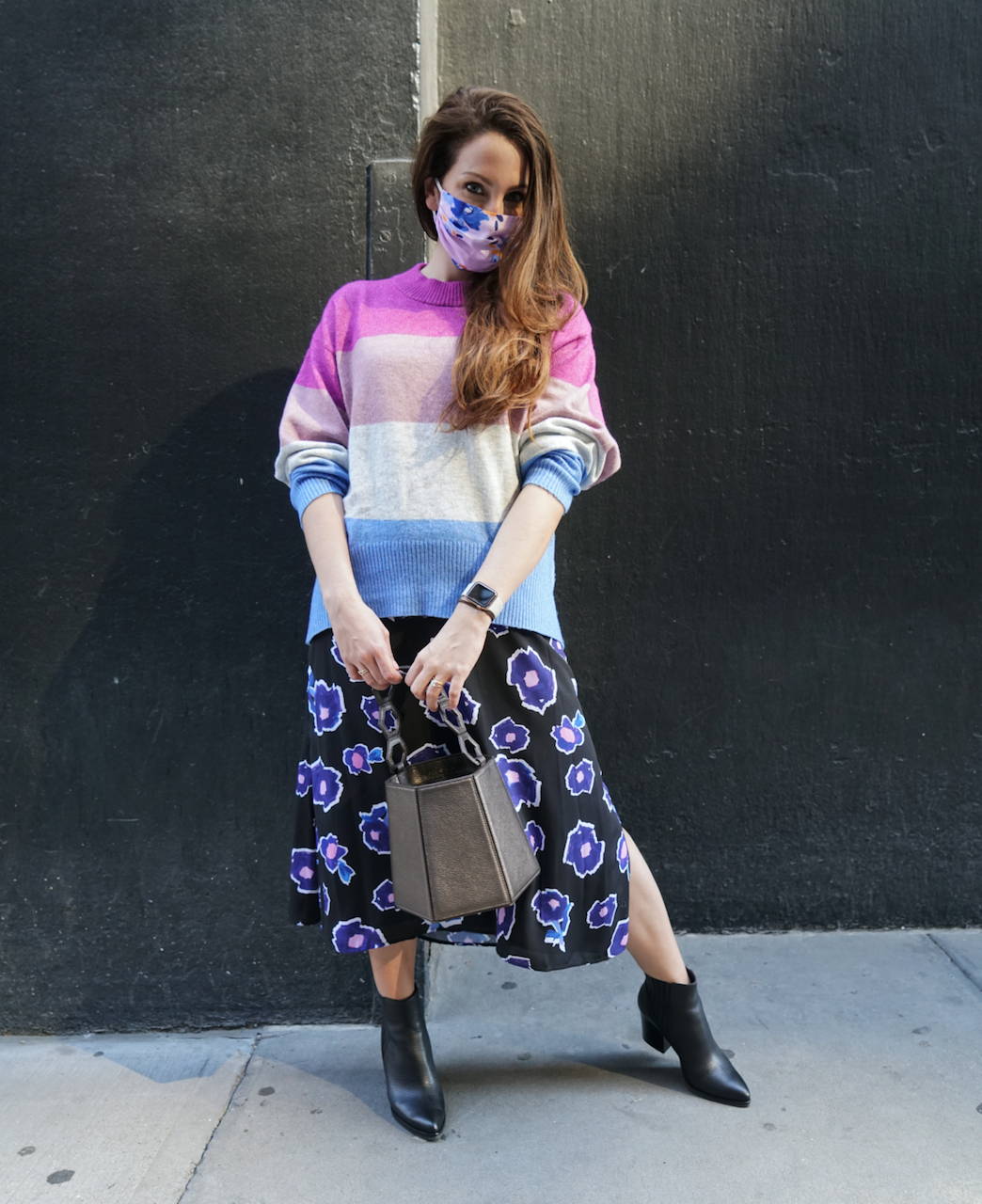 How have you been pivoting during the pandemic (personally or business wise)?
Alivia was always planned to launch April 1st 2020, alongside Autism Awareness Month. We obviously never expected a worldwide pandemic to fall at the same time as our launch….so we quickly pivoted to creating colorful masks made from our printed fabric scraps (I have my factory save EVERYTHING, I hate waste) and donating them to local residential homes for people who have disabilities for every mask sold. At first I was making all the masks myself, as our factory was on lockdown in NYC, and we couldn't keep them in stock….I could only sew so fast! We have also just launched a Kickstarter campaign to help us fund production of our new sleepwear capsule. We had a lot of great plans for Fall, but due to the pandemic we decided to switch gears and focus on designing the coziest pajamas designed to be bright and optimistic.
Do you have any tips for staying creative/inspired while working from home?
I think it's important to make sure you are taking care of yourself, both mentally and physically, to stay creative and inspired. Focus on the positive things in your life and treat yourself with love!
How did you end up in New York?
I came to NYC in 2008 to attend Parsons School of Design….I was 18 and had never lived anywhere besides my home state of Kansas!   
What is the best advice you've received? Or words that you live by?
Best advice has come from my parents, they always encouraged me that any dream is possible to achieve with hard work, determination, and kindness. One of my favorite sayings is: 'Helping one person might not change the world, but it could change the world for one person.'
What's one unexpected thing that's helped you stay positive during this time? (ie. silly TV show, cooking)
Definitely my dog Kimi! He is a 2 year old Miniature Australian Shepherd and has a lot of energy, so he kept us active and busy during quarantine. We also have been binging on British crime dramas (Kimi loves these!).
What does your WFH outfit look like?
I've been living in our new Alivia pajama samples (hey, someone's got to test them out!).