Meet Franci Girard
Our Bee & Kin Women Series features a group of female dreamers and doers paving the way and pursuing their passions. Meet Franci Girard, the founder of the contemporary ready-to-wear brand, The Sixes™️, made specifically for women 5'7" and above. Designed for tall women by tall women. thesixes.com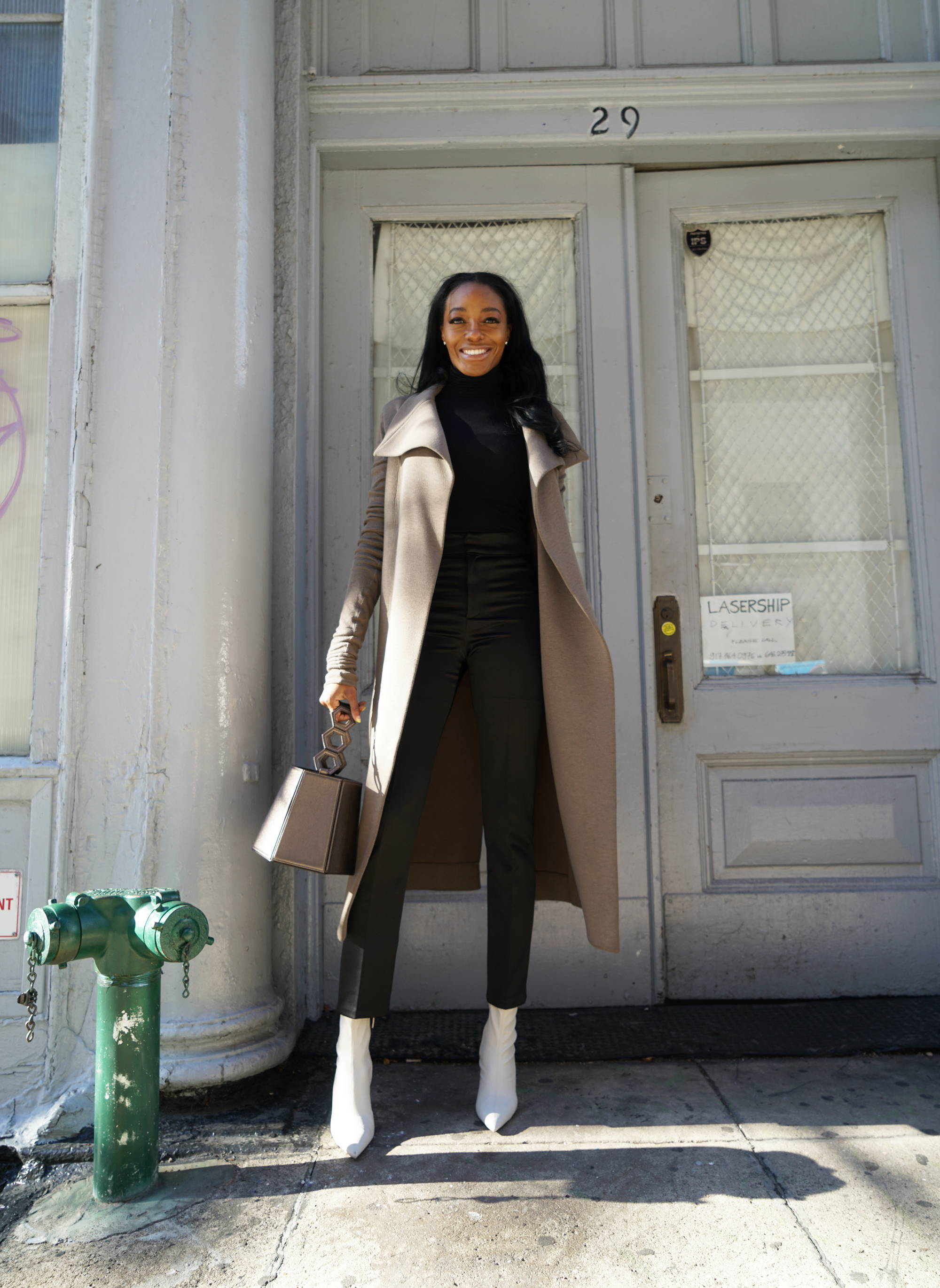 Tell us a little bit about yourself what you do.
I'm the founder of The Sixes, a contemporary ready-to-wear brand made specifically for women 5'7" and above. Thoughtfully designed for tall women by tall women, the collection features stylish yet practical trousers made to transition from work to weekend, day to night, and everywhere in between. I was born and raised in Brooklyn and have been close to my current height, 6'1" since I was in 4th grade. 
I started my professional career as a volleyball player in Europe after playing at Stanford. Upon retiring from the sport I went on to work at Goldman Sachs for 5 years. Growing up as a tall woman in NYC I always had a strong attraction to the fashion industry and wanted to create products that catered to women who experienced similar pain points to my own in terms of finding high quality, fashionable pieces that fit well. In 2014, I left Goldman to pursue my MBA at Harvard Business School with the intention of pivoting into a more entrepreneurial, fashion-focused career. 
I began working on The Sixes in 2018 and we officially launched in October 2019. The most exciting part of what I do is the fact that I get to create a space where women like me, who have often felt left out of the conversation, can feel seen and celebrated.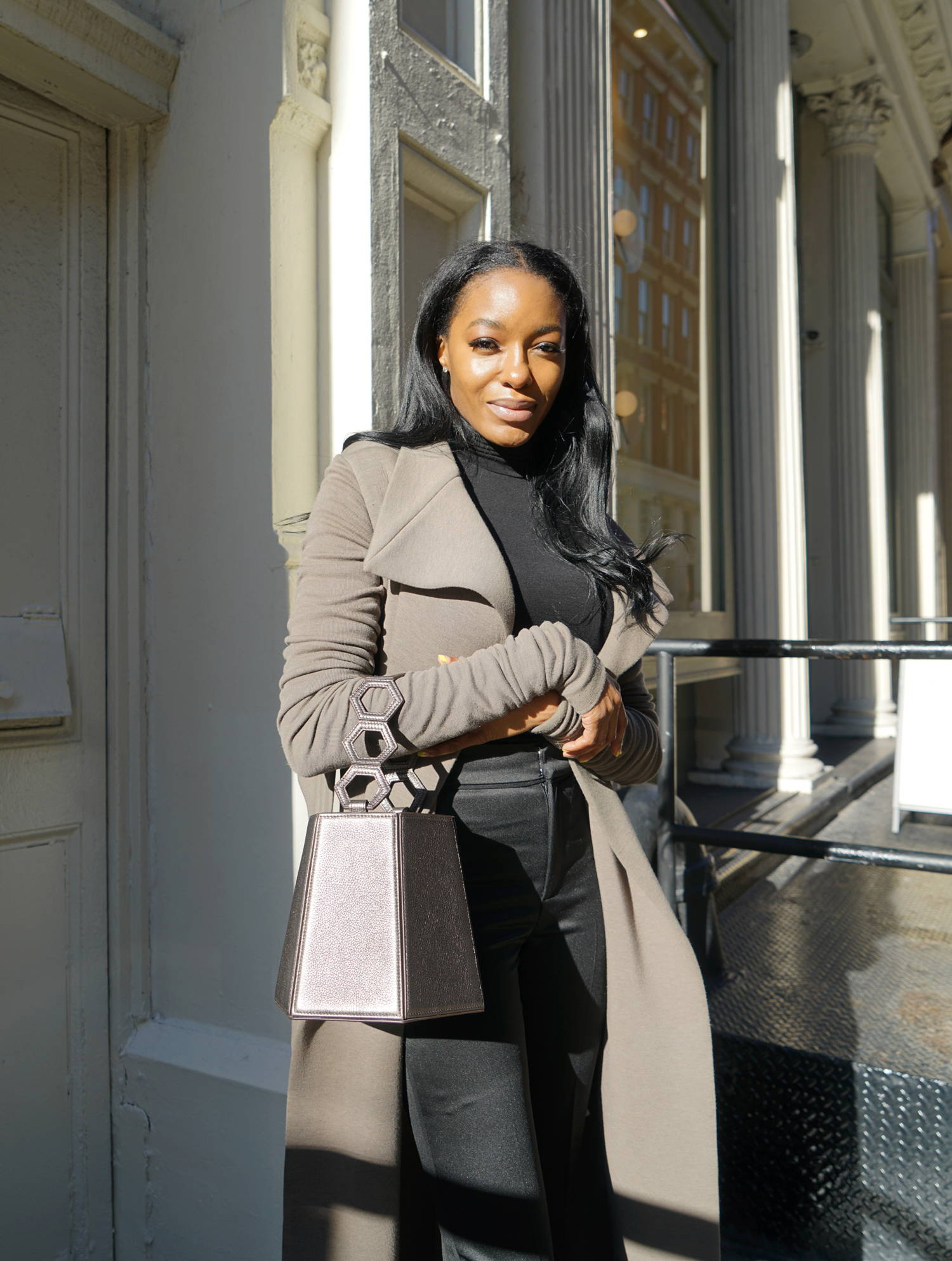 How did you end up in New York?
I was born here! I'm a Brooklyn girl. I grew up in East Flatbush.
What is the best advice you've received? Or words that you live by?
To whom much is given, much is required. I was raised to believe that no matter how much success you achieve its important to stay grounded, to always be good to people and find a way to give back. 
What's one unexpected thing that's helped you stay positive during this time? (ie. silly TV show, cooking)
 I discovered Elsa Majimbo this year and she has kept me laughing ever since. It's really refreshing to see a young black woman have so much success for just being herself. I read a lot as well and this year one book that I read and will undoubtedly read a few more times is Untamed by Glennon Doyle. I took away so many nuggets from it that really helped me to make sense of a lot of the crazinness that's happened in 2020. I'm also a movie/tv show junkie so Netflix, Hulu, Prime Video have all been a saving grace. I just finished The Undoing which was WILD.  
Do you have any tips for staying creative/inspired while working from home?
For me its been important to find a way to escape to a different environment that sparks my imagination. For me that has been accomplished by doing things like diving into a book or a random period piece like Catherine The Great, which I watched not too long ago. I find inspiration pretty much everywhere. I also think that it's important not to force it. There are some days where I'm just not feeling inspired in which case, I give myself a break and focus on other, less creative things like harassing my accountant haha.
How have you been pivoting during the pandemic (personally or business wise)?
2020 has been challenging to say the least. I've been calling this year my rebirth year because between the larger chaotic political context in the US, fight for racial equality and my own personal struggles as an entrepreneur and a black woman I've had to really do a lot of personal work to be deliberate about how I want to show up in the world going forward and, more importantly, how I want to show up for myself. At times showing up for myself means taking my foot off the gas and at other times it means armoring up and fighting the good fight. It just depends on the day and the task at hand. The major key for me this year has been making a commitment to faithfully pursuing opportunities, people, and things that fulfill me and that feel in alignment with my spirit and goals.
In recent months, with no more commute time and hence no more boundaries between life & work,I tried to build in more small rituals like morning meditation to help build in some "me time", and clear my mind every day.