Enter to win a SAATHËA x Bee & Kin Limited Holiday Set!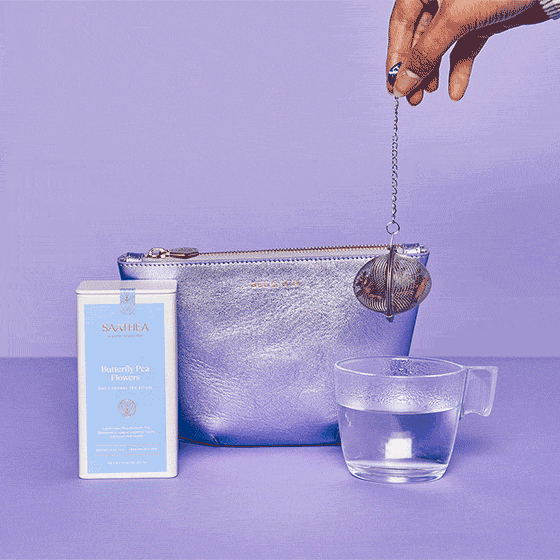 The holiday set you've been dreaming about...





We are launching our limited holiday set next week on 11/8. So set your alarms and get ready! As we wait in anticipation of our new launch, we decided to award one lucky winner with a holiday set.


*This is a limited holiday partnership. Only shipped within the U.S.*

The Assistant Pouch
The Assistant is here to support you. This leather pouch can hold your most important possessions: your Kindle, an external hard drive, a passport, and more. It's the little things that count, and the Assistant will make sure they are organized.
The SAATHËA Butterfly Pea Tea Tin
Our Cambodian harvested Butterfly Pea Flowers herbal tea's pure goodness strives to soothe in one simple, nourishing cup. It instantly lifts and gives clarity while youth-boosting elixirs with antioxidants help improve skin luminosity and elasticity, boost collagen production and protect cells from pollution damage. This keeps skin looking plump, youthful, and healthy.*
Glow from the inside out because beauty starts within. This is nature's best.
- Anti-aging
- Anti-inflammatory
- Caffeine-free
- Hair strengthening
- Immune boosting
- Improves clarity + focus
- Vegan
*These statements have not been evaluated by the Food & Drug Administration. This product is not intended to diagnose, treat, cure, or prevent any disease.
The SAATHËA Crystal Tea Ball Infuser
This unique Crystal Tea Ball Infuser with sodalite is the perfect addition to your daily tea ritual. The ball infuser opens so that loose leaf tea can be placed inside, and then placed in a cup of hot water to easily steep your tea.
Sodalite Benefits: Balances emotions, enhances creativity, helps with digestion, and immune system booster.
Product info and Care Instructions:
Assistant Pouch
100% Genuine Italian Leather
Dimensions: 9" x 6" x 1.5"
Weight: 0.3 lbs

Butterfly Pea Tea Tin
Ingredients: 100% Dried Butterfly Pea Flowers
How to use:
Temperature
The optimal temperature to brew Butterfly Pea Tea is 190-200 Fahrenheit (or 88-94 degree Celsius). If steeped at higher temperatures, the Butterfly Pea Flowers will burn and leave a bitter flavor in the cup.

Steeping Time
We recommend steeping Butterfly Pea Flower Tea for 4-5 minutes. Tea steeping times are only approximate, and you should adjust them depending on your own personal tea taste. For example, if you prefer your tea to have a lighter flavor, steep for 2-3 minutes only.

Crystal Tea Ball Infuser
Care Instructions:
Wash your Tea Ball Infuser with a gentle soap and rinse under running water. Allow to air dry.

Please note, your heart-shaped sodalite can become cloudy. When this happens, the stone is ready for cleansing. Simply use running water to rinse and a cotton cloth to rub away the wetness from the stone.
Fashion Meets Technology...to make your life easier.
Bee & Kin is a luxury bag and accessory brand that offers a modern play on classic shapes incorporated with DesignTechTM for your dynamic lifestyle. We use the finest materials to strike the right note between style and function. Our mission is to make modern accessories that make life more convenient.
Smart Bags Designed By Someone Like You
Tracey Hummel founded Bee & Kin because she felt there was a gap to fill in the luxury handbag market that fused technology with fashion. Her experience with top brands such as Tory Burch, Salvatore Ferragamo, and David Yurman gave her a solid foundation in the accessories industry, and she wanted to create a new brand that revolved around the modern, dynamic woman.