40% OFF The Nomad Backpack
*40% off sitewide valid November 22 - November 29, 11:59 PM PST.
Offer INCLUDES Nomad backpack. Discount automatically applied during checkout. No additional discounts will be applicable.
+ FREE Ground Shipping on all orders $195 and up!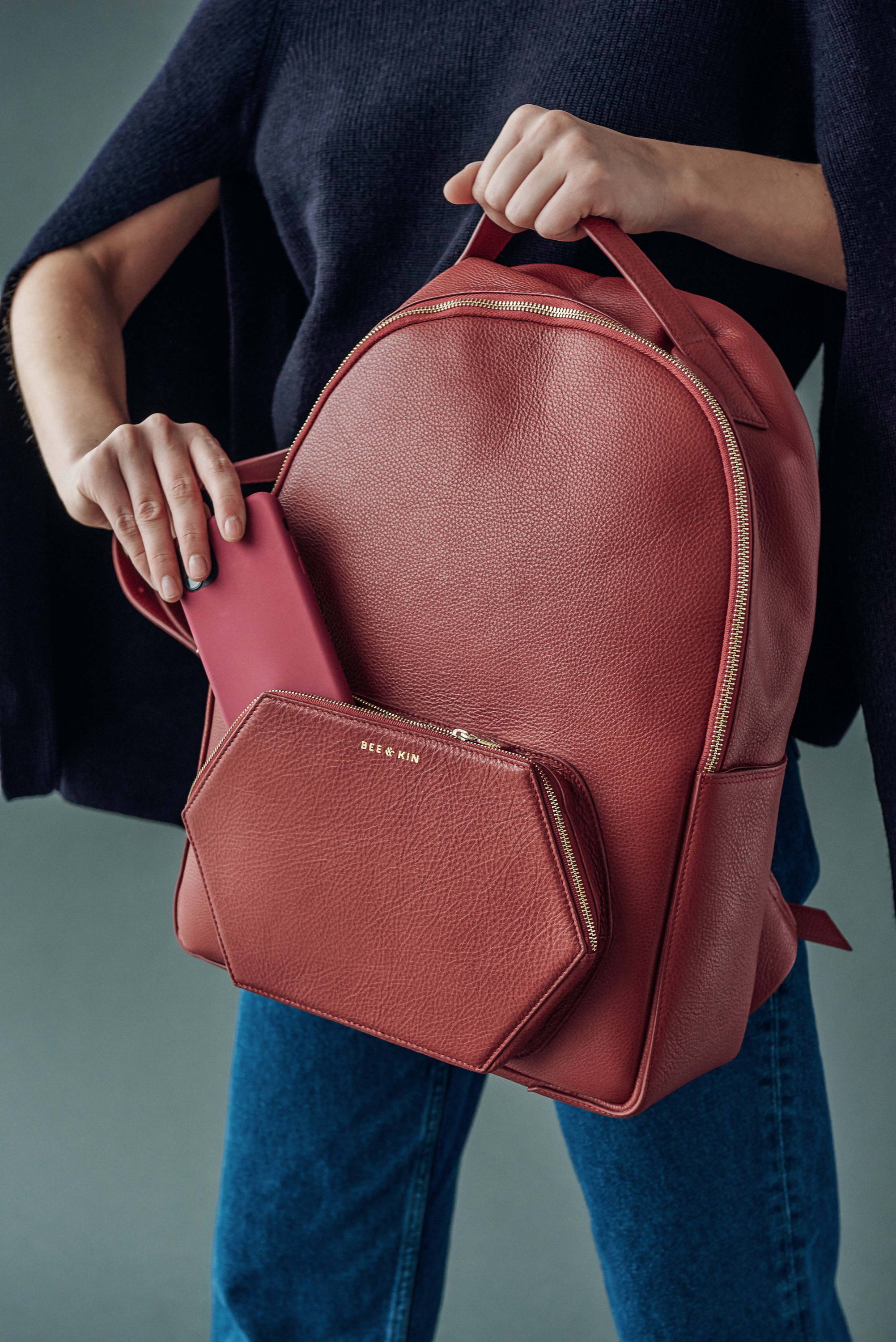 The Nomad's small outer pocket houses our built-in Bee & Kin wireless charger. You can slide your phone into the designated phone pocket and then press the white button to initiate the charging.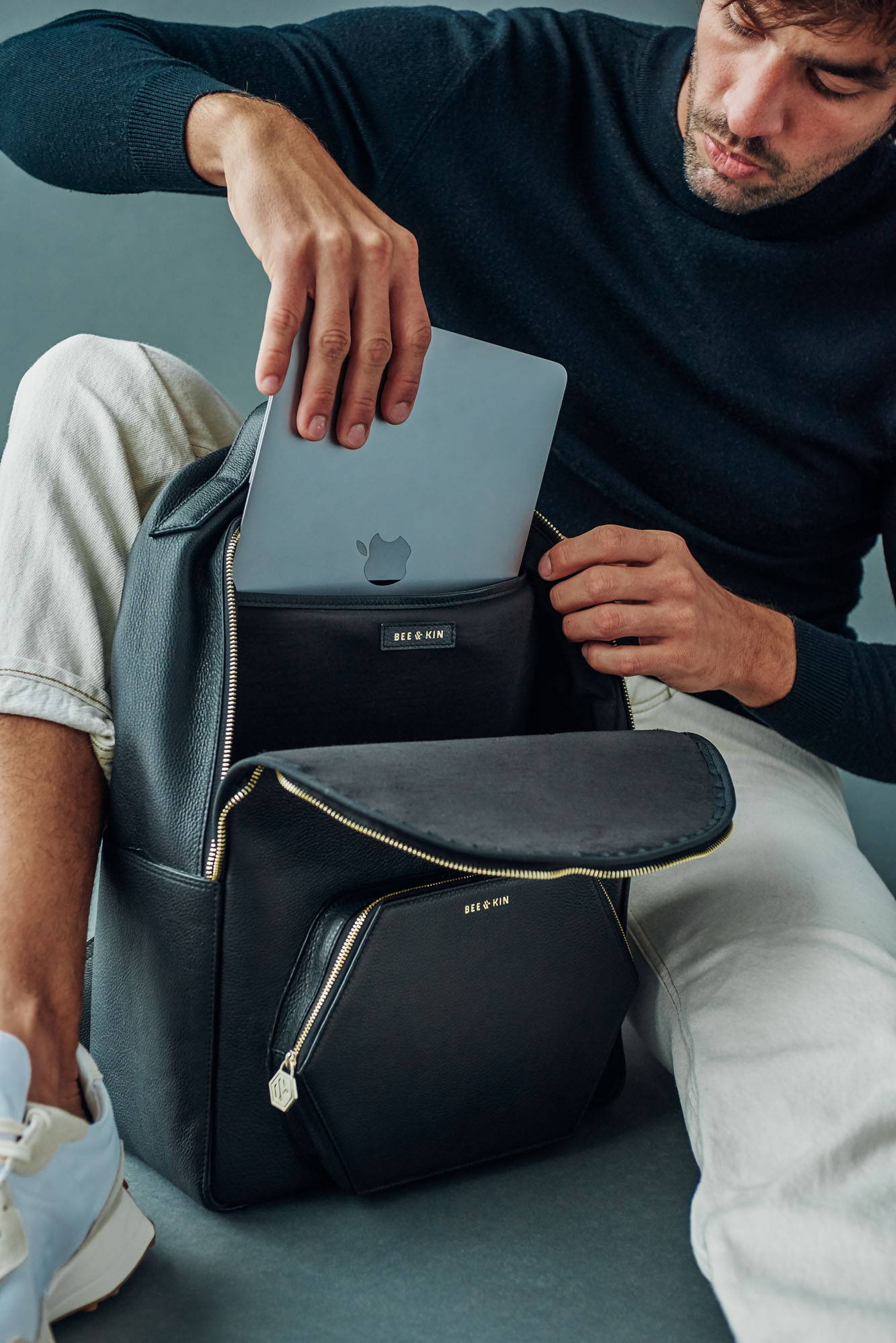 With its zipper closure on the large outer pocket, you'll have easy access when grabbing your laptop, books, chargers, etc!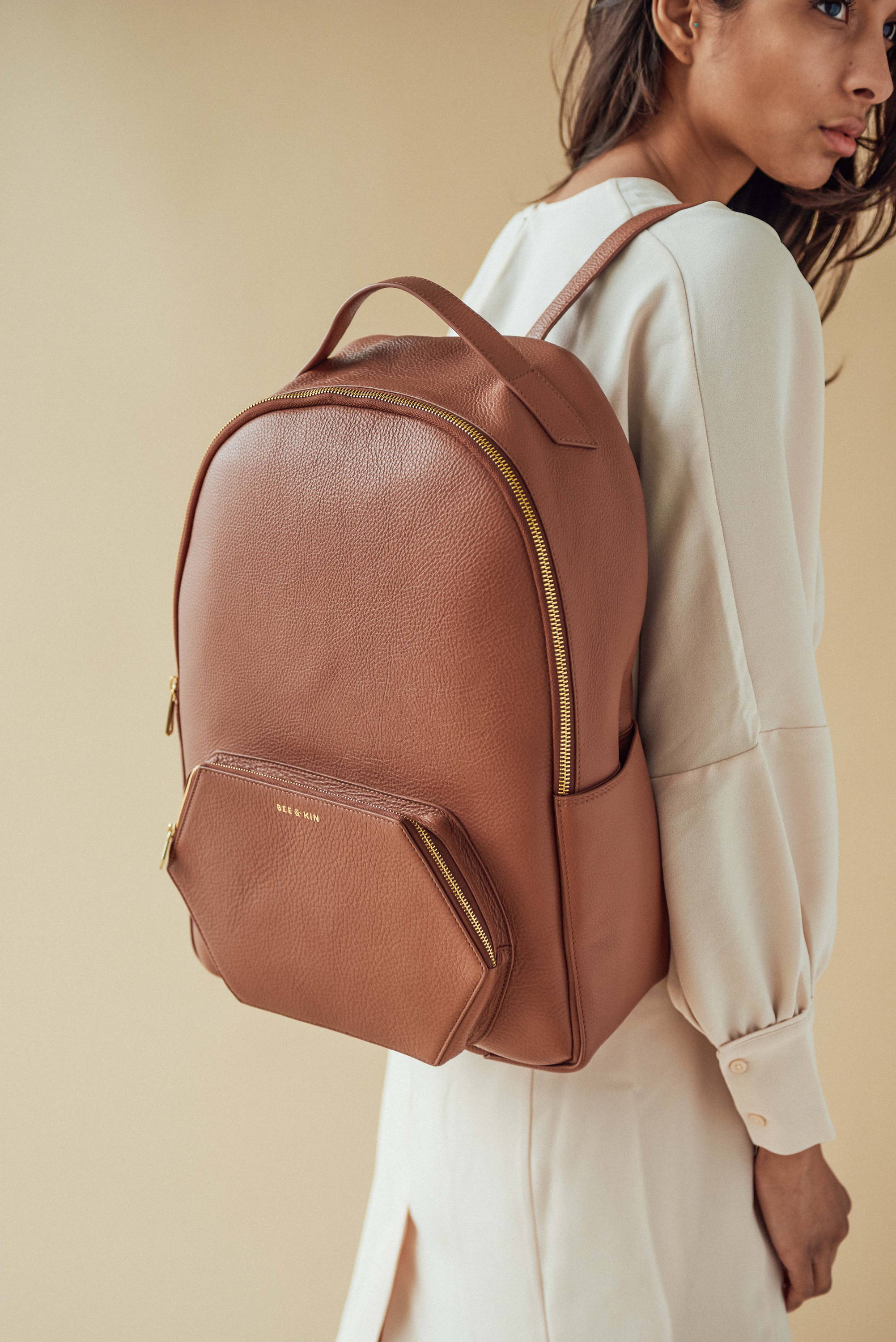 100% Genuine Italian Leather, Luxe Spandex Lining, & Adjustable Leather Straps.