Our Founder Shares
All on Her Favorite Candles
to Ma

ke At Home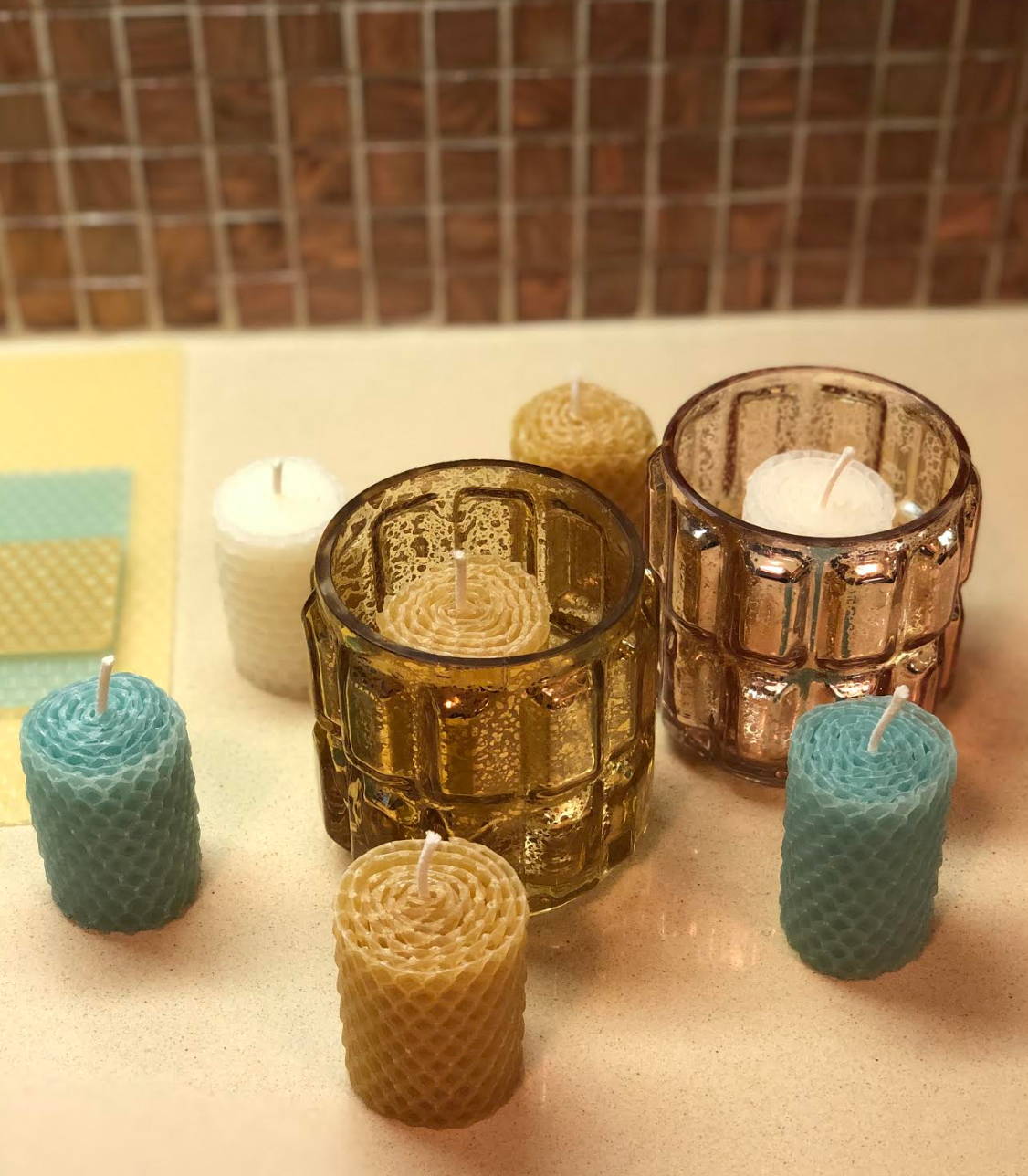 What's Needed:
- Scissors
- Ruler
(I used a tape measure because
I couldn't find my ruler…but it does the job!)
- Hair Dryer
if necessary, in order to warm the
wax if you are working with it in a colder temperature.
If you keep the sheets at room temperature,
you won't need this.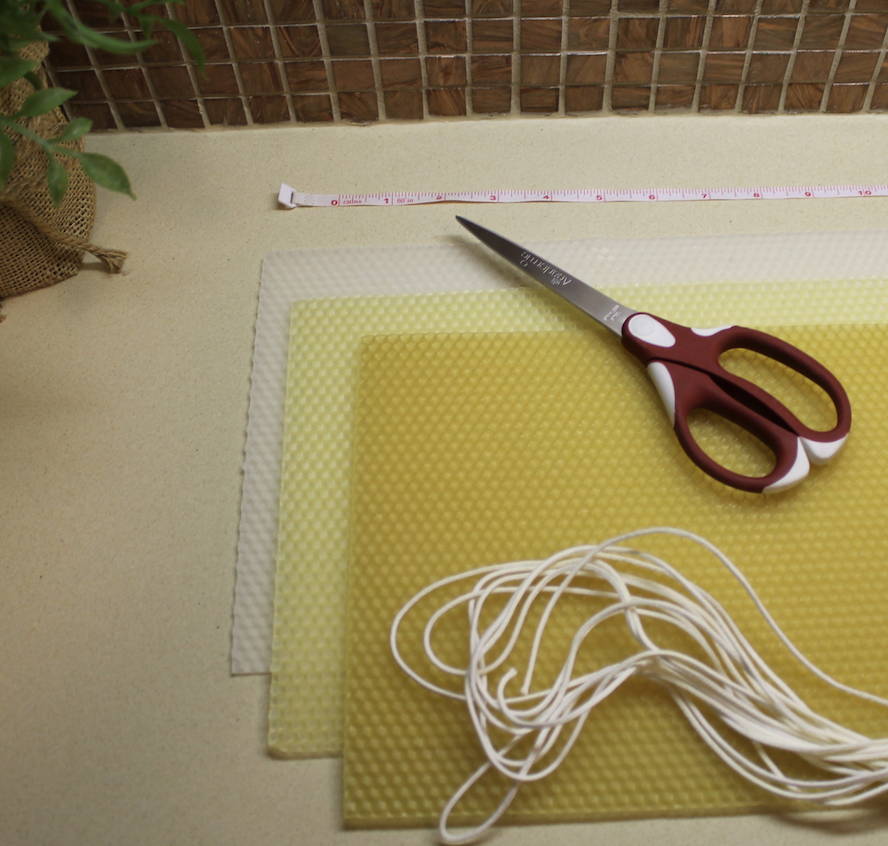 Step 1: Cut your Beeswax Sheets
Cut strips that measure 2" x 16.5" (The sheets you receive are
8" x 16.5").You will be able to make 4 candles per sheet!Once measured, you can easily cut along the honeycomb pattern to keep a straight line.
Step 2: Cut your Wicks
Cut a 2.5" piece of wick for each candle.
Step 3: Secure your Wick
Take the wick that you've measured and cut to be 2.5" and place it about ¼" from the end of the beeswax strip.Gently fold the beeswax over the wick.Evenly roll to create your candle!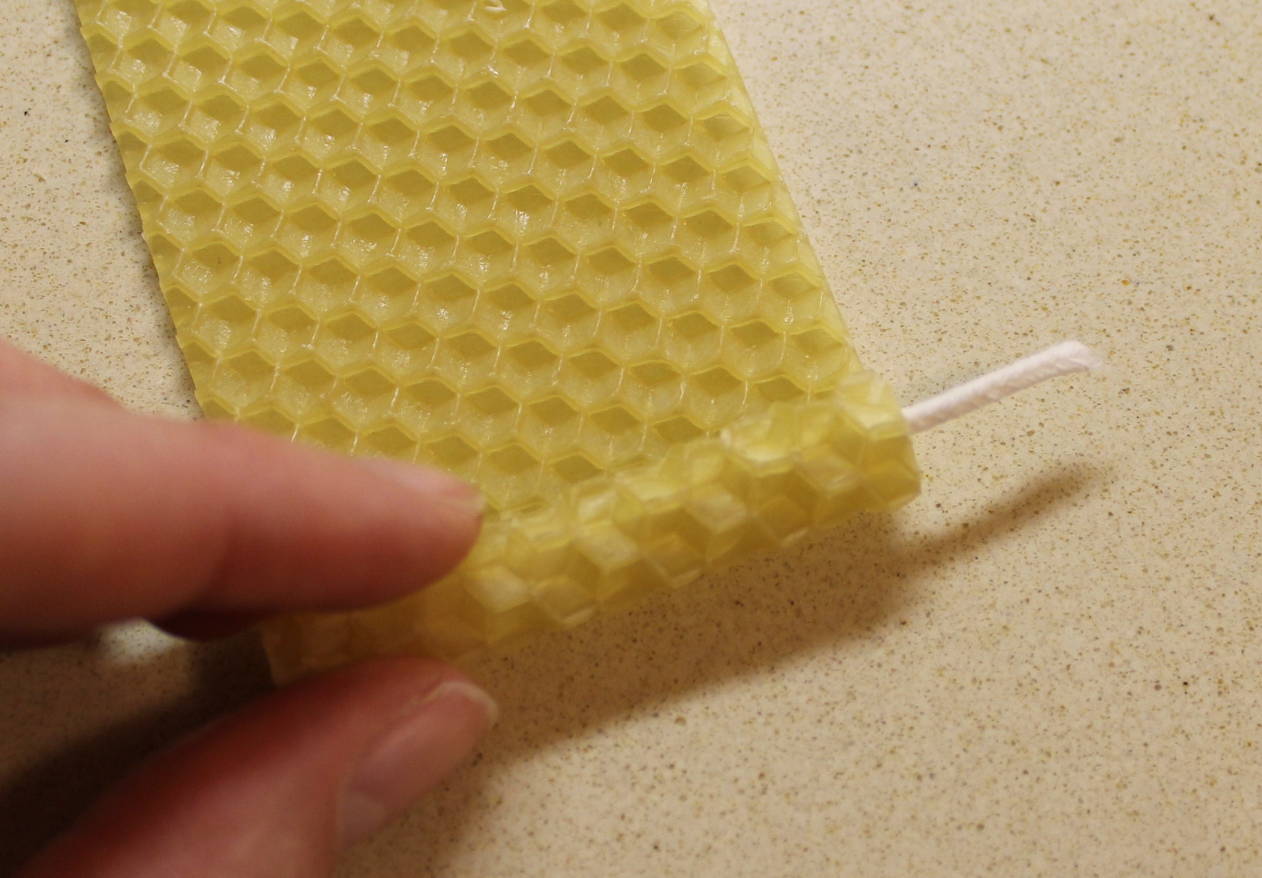 Colors:
I made 3 different colored candles:
Natural, White, and Aqua.
Burn Time:
These candles must be burned in a votive holder!
Burn time can go up to 2 hours.