Where
Fashion & Tech Intersect



Bee & Kin fuses Fashion with T
echnology
to
revolutionize the interior of your bag
We create luxury accessories with innovative technology to make your life easier. Our brand offers a modern play on classic shapes incorporated with DesignTech™ for your dynamic lifestyle. We use the finest materials to strike the right note between style and function. Our mission is to make modern accessories that make life more convenient. Learn more about our DesignTech™ features inside our bags.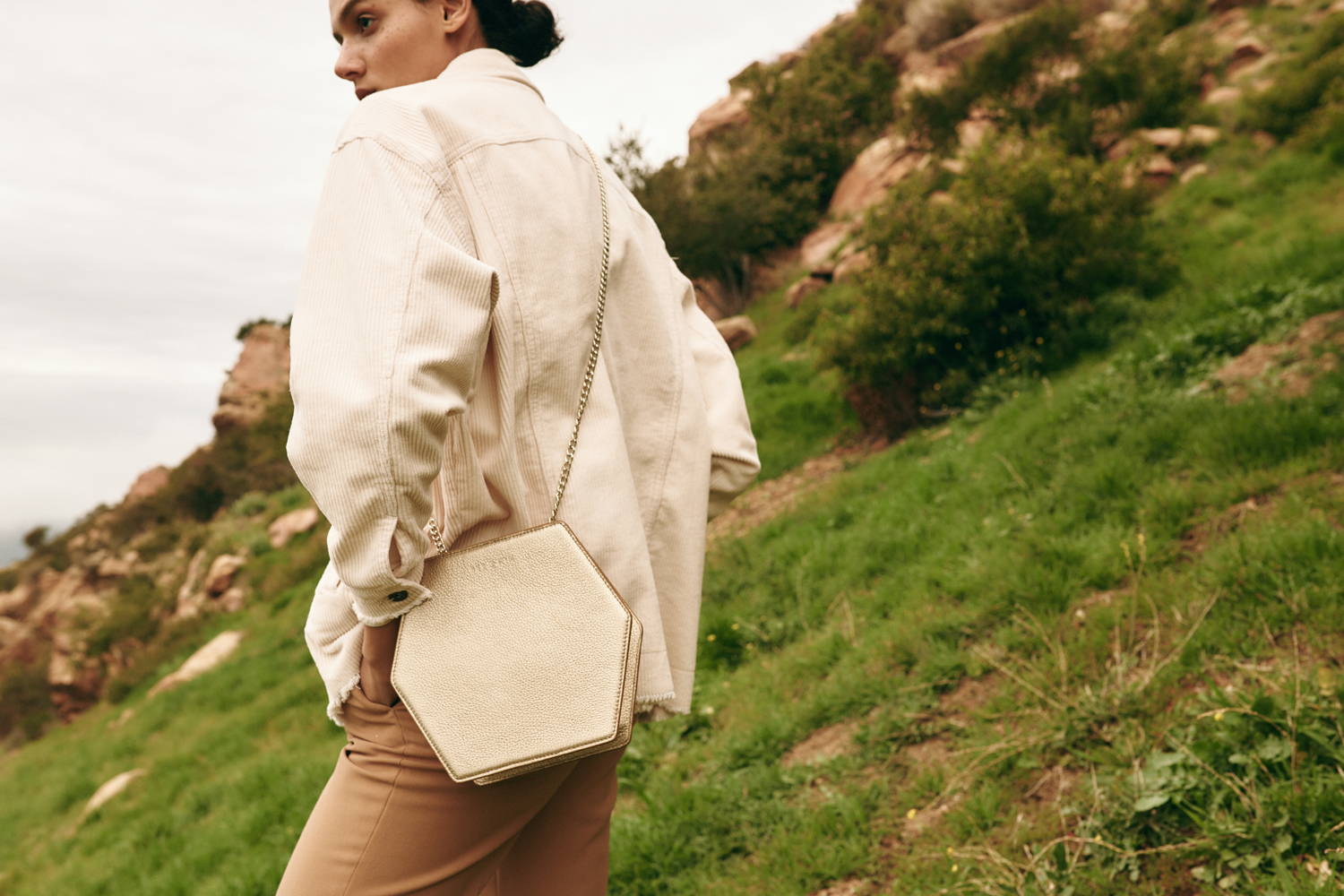 Charge your phone
while on-the-go with
our wireless charger
The Nomad's small outer pocket houses our built-in Bee & Kin wireless charger. You can slide your phone into the designated phone pocket and then press the white button on the charger to initiate the charging. Want to know what's even better? You can charge your wireless charger in the backpack. No need to remove it, unless you want to!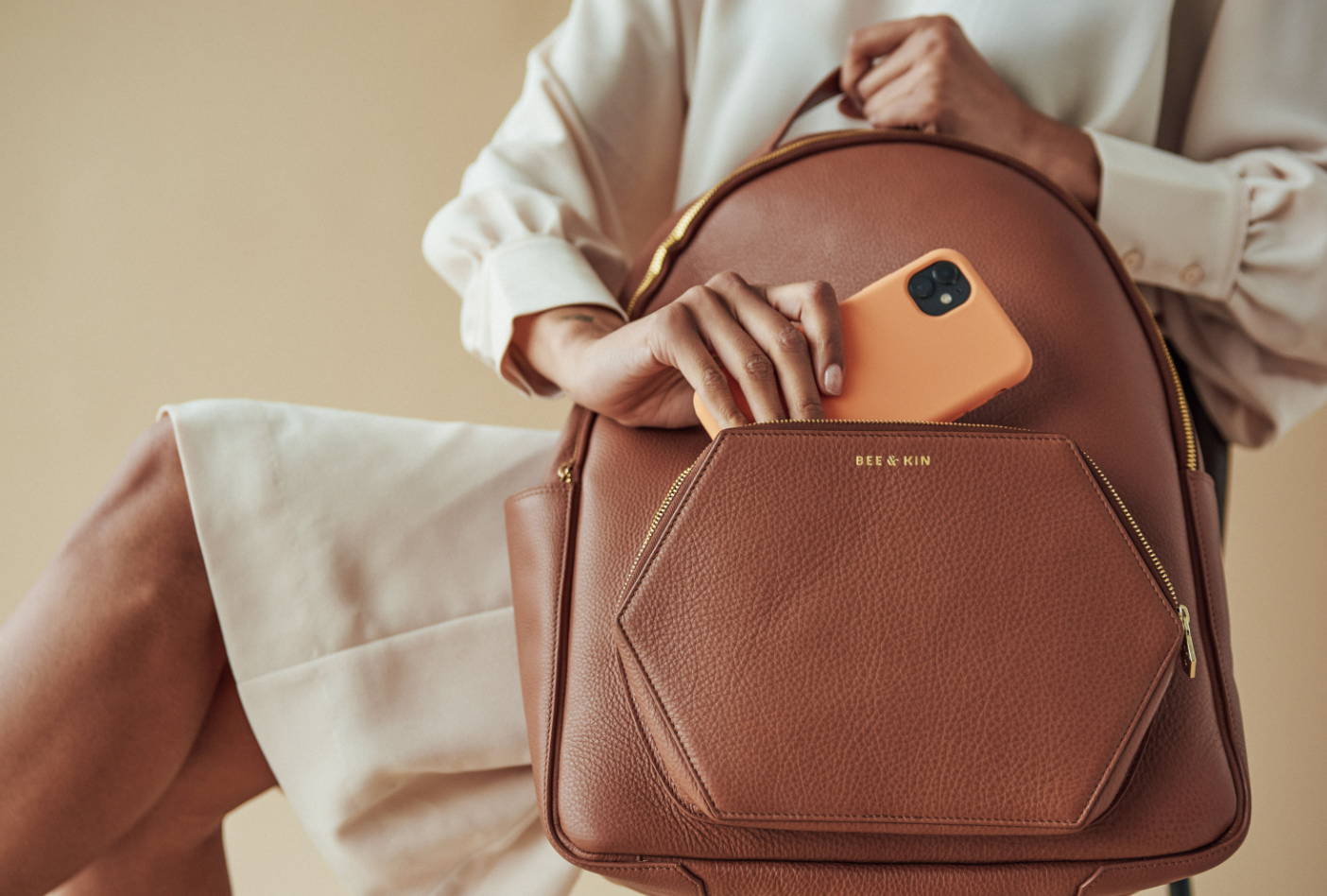 Automation in a
single click
with our smart button
Most of our bags come with a built-in smart button that lets you control devices and more with a simple touch. Pick 3 actions on the Flic app that are personalized to you: You can start your Spotify playlist on your morning commute, navigate to an exact location, send a pre-written text and so much more.
Let there be light with
our integrated LEDs
Our bags are built with interior LED lights to make finding what you need your easiest task yet.
Organize your way
with
our smart
compartments
Built-in compartments keep your cards, electronics
and other essentials at your fingertips.


Smart Bags Designed
By
Someone Like You
Tracey Hummel founded Bee & Kin because she felt there was a gap to fill in the luxury handbag market that fused technology with fashion. Her experience with top brands such as Tory Burch, Salvatore Ferragamo, and David Yurman gave her a solid foundation in the accessories industry, and she wanted to create a new brand that revolved around the modern, dynamic woman.