Meet Fie Isolde
Meet Fie Isolde
Jewelry Designer
Our 'Bee & Kin Women' series is a collection of fearless female dreamers and doers paving the way and pursuing their passions. First up is Fie. A Danish-born jewelry designer based in LA. Her jewelry line, Fie Isolde, mixes delicate Scandinavian lines with organic shapes and colorful stones to create an effortless, honest and raw look.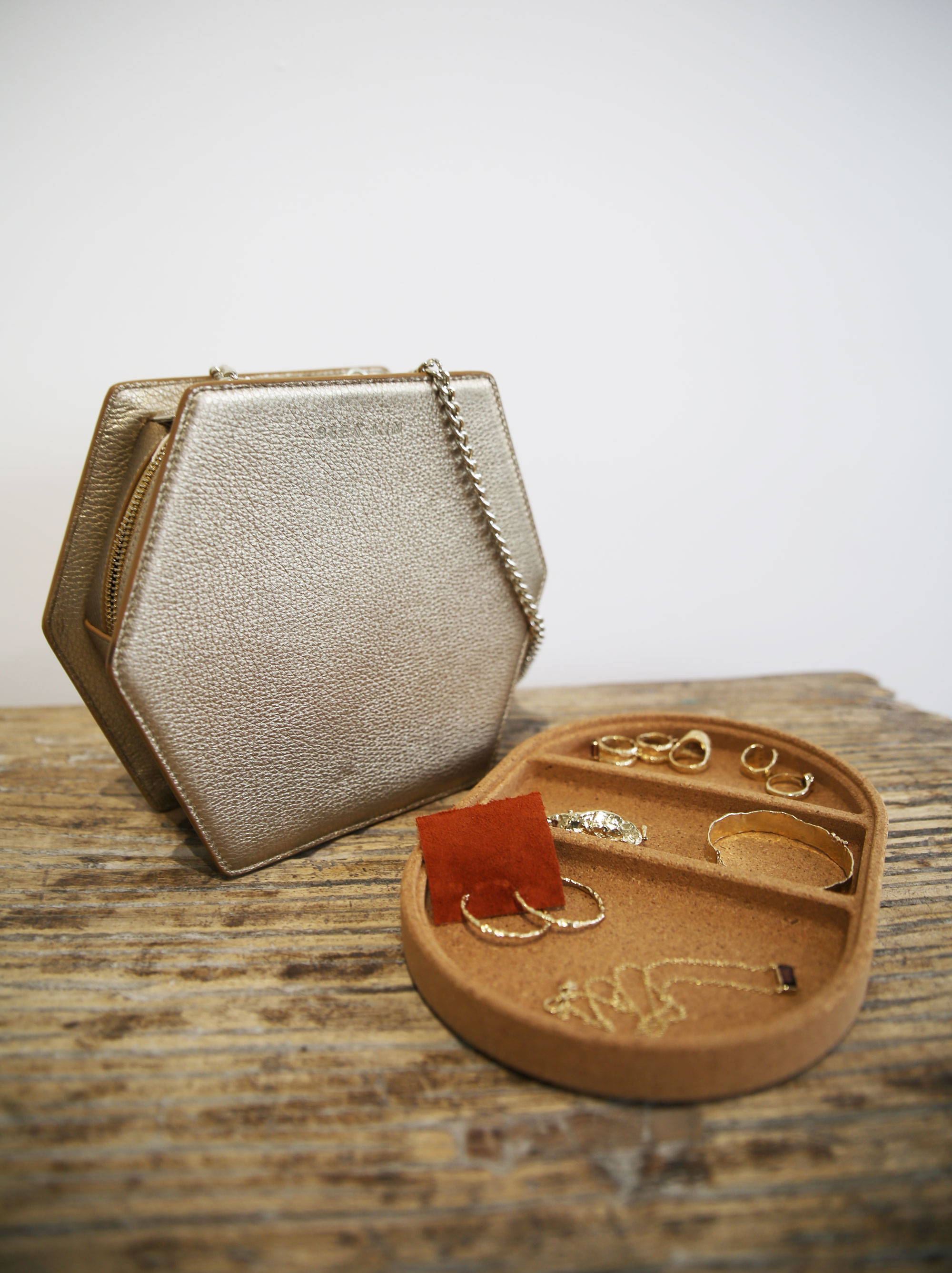 how did you end up in Los Angeles?
I ended up in LA with my first company, where I represented danish fine jewelry brands in the US.
Proudest moment?
I'm really honored every time people love my jewelry or when I get great press. My proudest moment must be when I gave birth to my daughter.
What do you carry in your handbag every day?
I carry a lot of junk ;) but my essentials amongst the junk would be my wallet, keys, sunglasses, lip balm, jewelry, scented oil and one of my daughter's pacifiers.
What did you have for breakfast before starting off your day?
Always starting my day with hot water with lemon and a piece of fruit in the car. Now and then I top it with a butter croissant from my local coffee / matcha shop Downtown.
What kind of technology / feature would you love to see in a handbag?
I would love a small pouch for jewelry that I could track on my phone so I'll always know where my jewelry is at! I'll take off my jewelry, when I work out and I always leave it weird places.
Is there another career you've regularly fantasized about having?
No, not really. I'm definitely doing what I love the most.